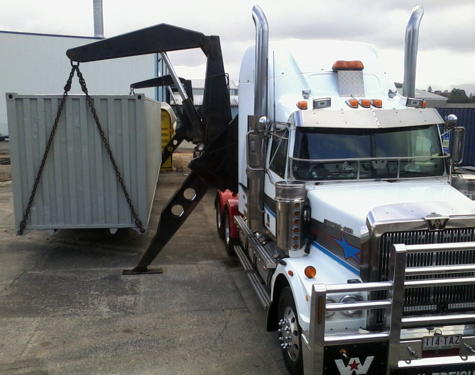 Side Loader

Container Sales, Hire and Transport
BoxFreight can help you to choose the right shipping container to suit your needs!
• Do you want to buy shipping containers?
• Maybe you just want to hire a shipping container?
• Perhaps you'd like to use a shipping container for storage?
• What about converting shipping containers for housing?
• Or do you simply want to organise shipping container transport?
Contact Peter Spry to ensure that you get the right container, delivered to you, for the right price!


General Freight Services
BoxFreight also provides general freight services along the East Coast of Australia!
Based in Murwillumbah NSW, BoxFreight can transport goods and/or containers anywhere from Sunshine Coast, Brisbane and Gold Coast in South East Queensland... to the Tweed Valley, Northern Rivers and all points in New South Wales.
We also do runs from Brisbane-Sydney-Brisbane and Brisbane-Adelaide-Brisbane.
Please contact Peter Spry to discuss your general freight requirements!