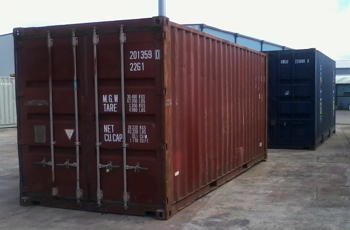 20ft Containers
BoxFreight can help you purchase the right shipping container to suit your needs!
Perhaps you are looking for a small (20ft) container for the home (see pic at right)... or maybe a larger 40ft container (see pic below) which can be adapted for long-term storage, accommodation or just for transporting items...
Whatever your needs... whether it be new or used... BoxFreight can advise you on choosing the right box for your situation!
Standard 20ft containers (6.1m long, 2.44m wide and 2.6m high external) are a popular solution for safe and secure storage of up to 21,850kg with 33 m3.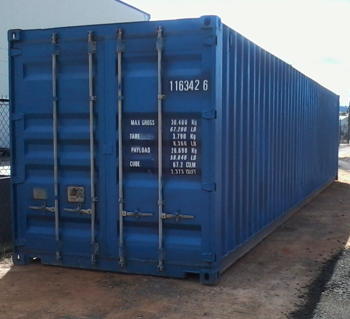 40ft Container
Standard 40ft containers (12.2m long, 2.44m wide and 2.6m high external) provide enough space to handle the most demanding transport and storage of up to 26,680kg with 67.6 m3.
Other sizes and types of containers, along with various modifications, can also be arranged...
Please contact Peter Spry to discuss your requirements!