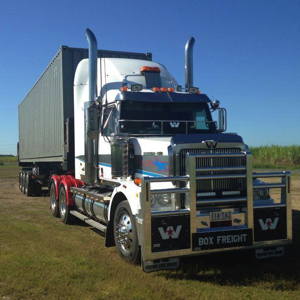 Based in the Northern Rivers of NSW, BoxFreight services the Tweed Valley, Gold Coast, Brisbane and beyond!
Whether you want to buy shipping containers, hire a shipping container, or simply organise transport for shipping containers, BoxFreight can help you get the right container delivered to you, for the right price!
Boxfreight also provides general freight services, with recent contracts to Sydney, Adelaide and into Central & Northern Queensland.
Contact Peter Spry NOW to ensure you get the right advice!